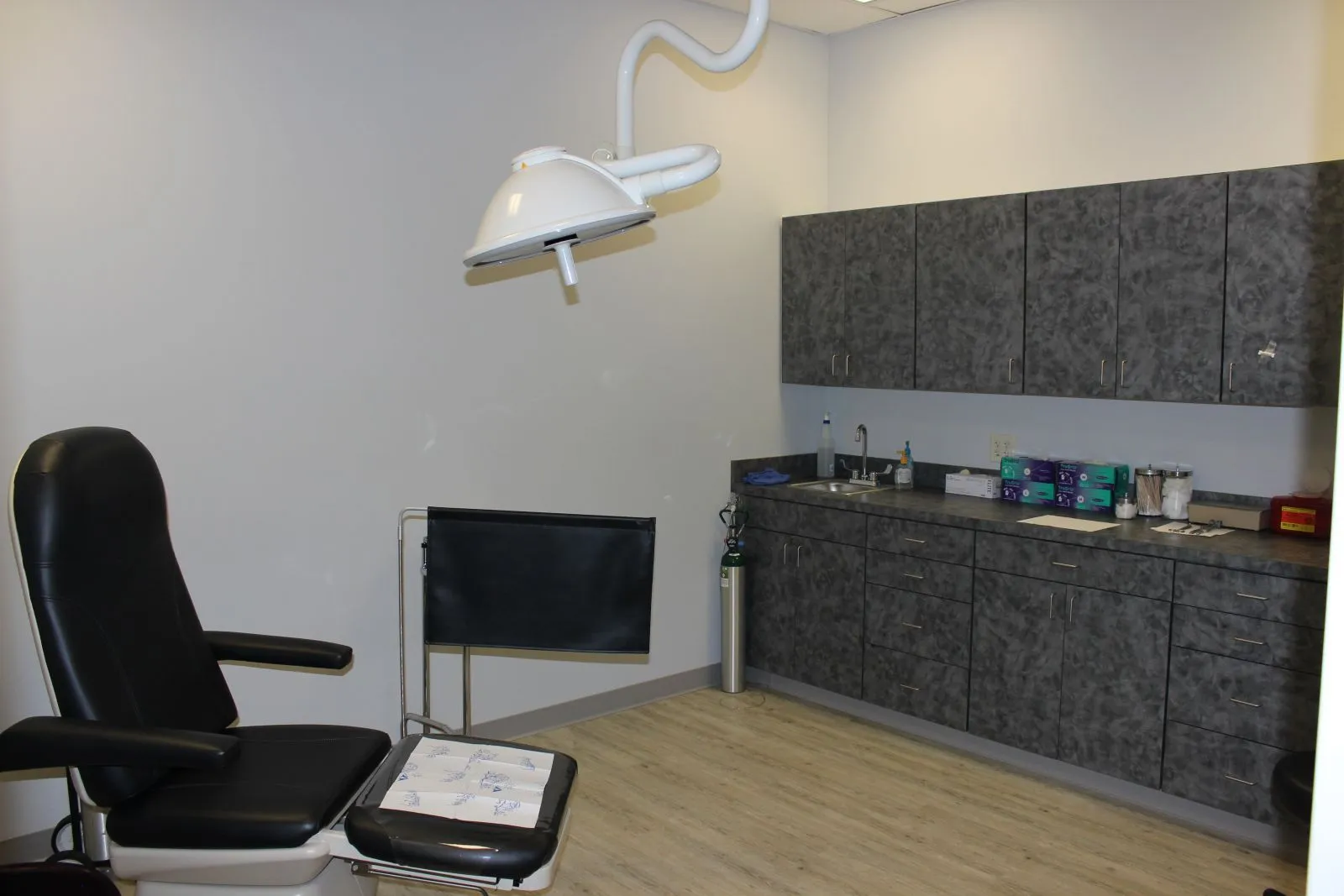 Our in-office surgical suite provides a relaxing environment with all the equipment necessary to treat a variety of foot and ankle conditions including: ingrown toenails, removal of warts, removal of pre-cancerous moles and other skin conditions, minor-hammertoe procedures and removal of foreign bodies such as glass, splinters, etc.
Dr. Silvers, Dr. Lloyd, Dr. Witt and Dr. Sgro have extensive experience treating all of these conditions in an in-office surgical setting.
With an emphasis on sterility and comfort, our surgical suite is an excellent option for same-day relief of many issues without the costly and time-consuming need to go to a surgery center. Your doctor will determine if in-office surgery is appropriate for your particular case and we recommend you discuss this option during your visit.
Whether it be a painful ingrown toenail or a mole that you're not quite sure of, our experienced staff and doctors will help make your in-office procedure a pleasant and timely relief of your foot and ankle pain.