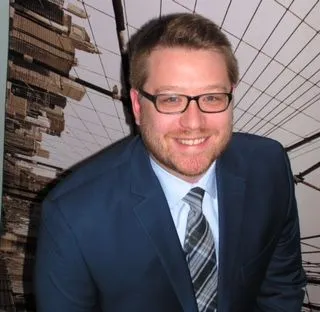 Dr. Christopher S. Witt was born and raised in Springfield, Missouri. Dr. Witt graduated from Missouri State University in Springfield, Missouri where he Majored in Cell and Molecular Biology and Minored in Chemistry and Religious Studies. While at Missouri State, he became interested in the field of podiatry after shadowing multiple podiatrists in their clinic and in the operating room. He enjoyed the variety of pathology he saw and the wide range of treatment options from orthotics to reconstructive surgery. He went on to receive his podiatric medical degree from Scholl College of Podiatric Medicine at Rosalind Franklin University in North Chicago, Illinois. He then completed a three year surgical residency at Mt. Sinai Medical Center and Lovell Federal Health Care Center where he was also trained in trauma and pediatric conditions. During his third year of residency, he served as Chief Resident. After residency, he practiced in North Carolina for two years and then joined Advanced Foot and Ankle Center in 2017.
Dr. Witt takes pride in treating all his patients with the respect and kindness that they deserve. He understands that treatment plans need to be flexible for every patient according to their lifestyle and demands. It is also imperative that patients have a clear understanding of their treatment goals and have all their questions answered as they arise.
Dr. Witt is Board Certified by the American Board of Foot and Ankle Surgery and is a Fellow of the American College of Foot and Ankle Surgeons. He is also Board Certified by the American Board of Podiatric Medicine.
In his free time, Dr. Witt enjoys the outdoors, watching his Chicago Bears play on Sundays and spending time with his wife, their two boys and their dog Jack.