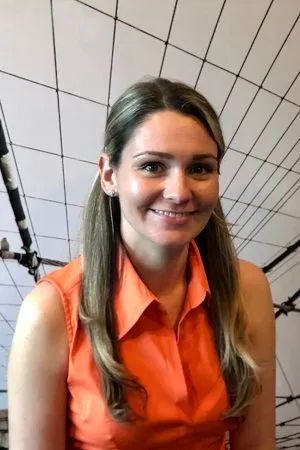 Dr. Sgro takes satisfaction in seeing her patients get better and stay better. Her treatment approach is centered on preventive and regenerative podiatric medicine. Dr. Sgro states, "You shouldn't have to just live with a painful condition-there is always something that can be done to help." Dr. Sgro also prides herself on her gentle approach with children. Dr. Sgro completed her undergraduate studies from the State University of New York at Oneonta with a Bachelor of Science; Majoring in Biology and Minoring in Chemistry. She went on to receive her Podiatric Medical degree from Barry University School of Podiatric Medicine in Miami Shores, Florida where she served as President of her class. During her podiatric education, she was awarded excellence in Orthopedics and Biomechanics. She then completed residency at Long Island Jewish Medical Center in Long Island New York, a level I trauma center, where she served as Chief Resident. During her residency training Dr. Sgro treated a wide array of conditions including Division I athletic injuries, pediatric illnesses, traumatic injuries and chronic conditions. Dr. Sgro is extensively trained in multiple aspects of foot surgery, including Arthroscopic procedures, and reconstructive foot surgery. Dr. Sgro has participated in the Yucatan Crippled Children's Project, which has been enabling children to walk for over 30 years.
After residency Dr. Sgro began practicing podiatric medicine and surgery for ProHealth Care Associates in New York City and Long Island treating both children and adults. In addition, Dr Sgro also has been working in the Northwell Comprehensive Wound Care Center treating and preventing Diabetic Ulcers. Through a clinic in Nassau University Medical Center she has been treating the underserved over the last 5 years.
Dr. Sgro is the first female podiatrist to obtain privileges in New York-Presbyterian /Weill Cornell Medical center where she worked for P.A.L.P. -the Program for Advanced Limb Preservation. In her free time Dr. Sgro enjoys cooking, scifi movies, and spending time with her husband Ron, and two young sons who keep her on her toes.
Dr. Sgro is Board Certified by the American Board of Podiatric Medicine.